Salmon Catch Reporting Program
In 1998, the Department of Fisheries and Oceans implemented a commercial salmon catch reporting program for all South Coast commercial salmon fisheries.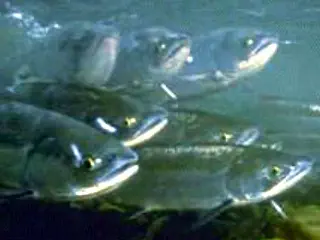 The salmon catch reporting program would require salmon fishers to record their retained catch, at-sea releases, times and locations for all fishing activities. In addition to recording all catch data in a Department of Fisheries salmon logbook, fishers would also report their catch and release information by telephone immediately following each opening.
In 1999 and 2000, the Department of Fisheries contracted Archipelago to print and distribute the South Coast Salmon logbooks and set up and manage a telephone service to collect in-season catch reports.
Phone-in information was recorded into a central Department of Fisheries database via web based (intranet) input screens. This provided catch data on a timely basis so that it could be used for in-season management of the fisheries.
In 2001, the program was expanded coast wide, and since that time, Archipelago has provided the services listed above to the entire salmon fleet.